A Computair Birthday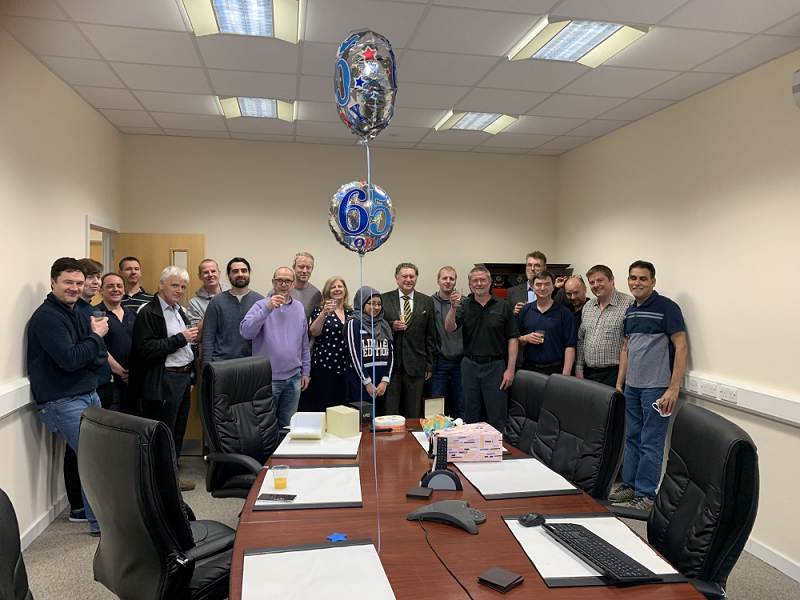 Nigel Taffs with some of the Computair staff based at our Crowbush Farm offices.
It was a good day here yesterday at Computair. We celebrated the
birthday of Nigel Taffs, our CEO. For all those who know Nigel, don't worry he's not retiring. He will be continuing to lead us and overseeing our new & exciting software developments including WebFAN.