It's always best to use software and get a feel for how it works before you invest in it, which is why we offer a simple demo for you to try. Read on for a brief guide to some of the fan software's key functions, then click to try for yourself.

Try the simple demonstration now
Try the simple demo now. There is no signup & you can just go straight in!
TRY SIMPLE DEMO NOW
FAN SELECTION
In air movement solutions there is always a trade-off between up-front costs and long-term running costs. In recent years there has been more of an emphasis on achieving the most efficient, and often the quietest, solution. This is one of the many driving forces behind this software – hitting nominal peak efficiency!

The speed of the fan is probably the most important factor in achieving the best performance. However, when the operating rpm is fixed, other factors can be considered: variable wheel width on radials and variable pitch on axials. WebFAN has the ability to use any combination of the available variables to select the most fan efficient solution.

It is often important to consider fluid that is being moved and its density, which can change the performance considerably. Using recognized ASHRAE calculations, the density can be considered using the gas temperature, elevation and humidity. Special conditions (high temperature/volume flow/pressure) are also considered in fields such as mining and petro-chemicals.

WebFAN recognizes the new factors and demands of 21st century fan selection and you can be confident that all your bases will be covered.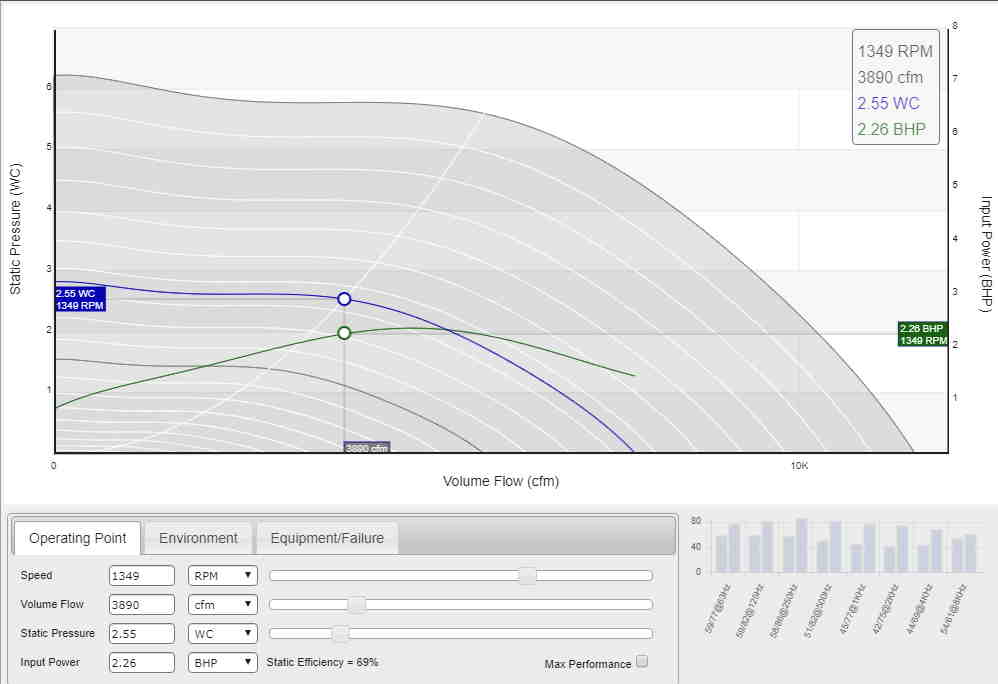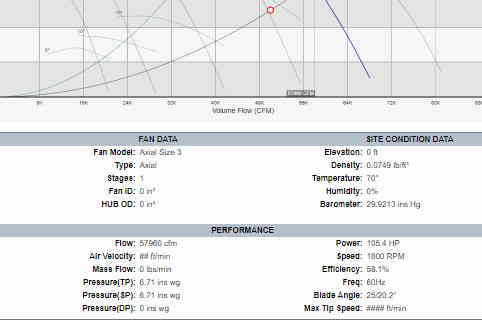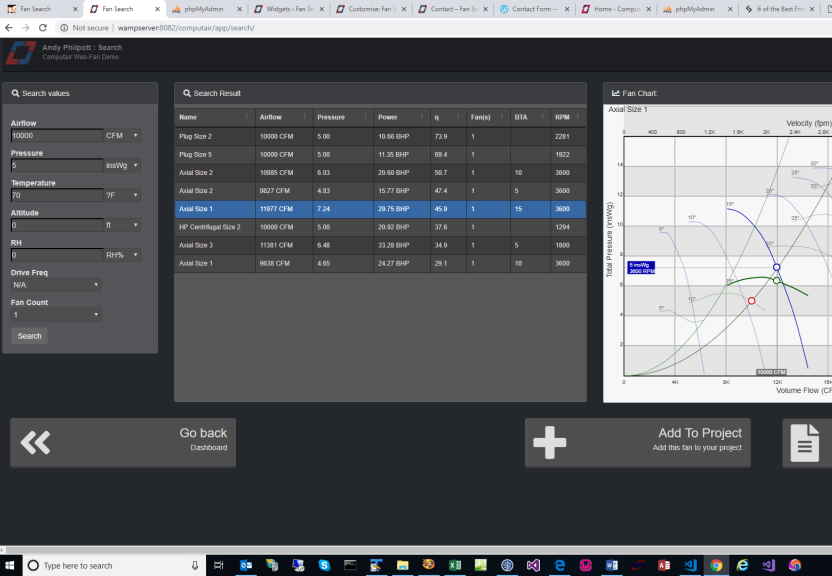 MOTORS & DRIVES
When your client has a gas or air movement requirement, there is often more to it than simply selecting a fan. Unless the fan is in a self-contained plug unit containing the driving mechanism, it will need to be driven by a motor connected directly or by a belt. The motor may need a VFD.

You know the story – there is a lot more to fan selection than just choosing the right radial wheel or axial propellor.

Once a fan has been selected and you know the input power required, you can then select the motor and drive you need to power it!
ACCESSORIES
Okay, you've selected your fan and drive equipment, but you may also want to provide or suggest a selection of complementary accessories. These can be anything from mounting kits to ducting seals.
USER MANAGEMENT
One of the best things about Internet-based apps is the facility to retain overall control of the user network. Your user base may be internal, but if you use sales representatives they can be located anywhere in the world.

WebFAN has powerful yet simple facilities for you to manage your user base whatever its structure. You can even setup 'representative' companies, allowing them to administer their own sales staff – leaving you with one less task to manage.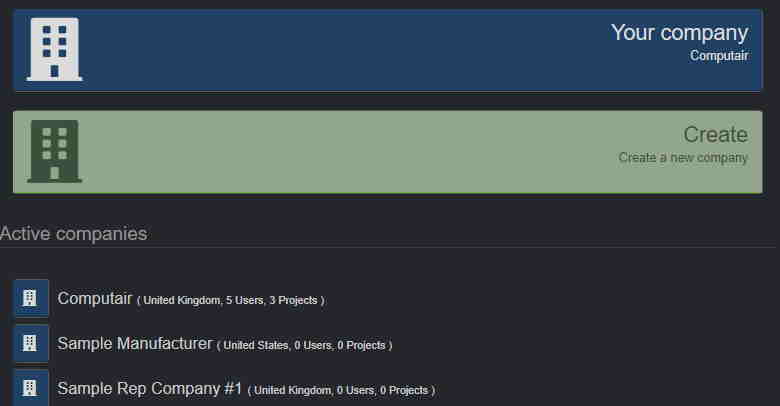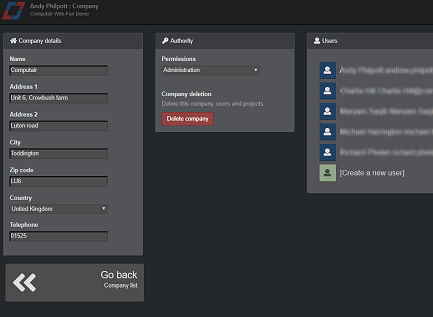 PROJECTS, BOMs AND QUOTES
One of the most popular features of WebFAN is the ability to create a datasheet from a selection very quickly.
However, you can provide the ability to add the selection to a project which is dedicated to the job. This project can then be used to compile a technical submission, BOM and quotation.
Projects
WebFAN supports projects that can be used to group fan selections together. Using the projects screen, you can then add motors, VFDs and accessories to the fan solution if required.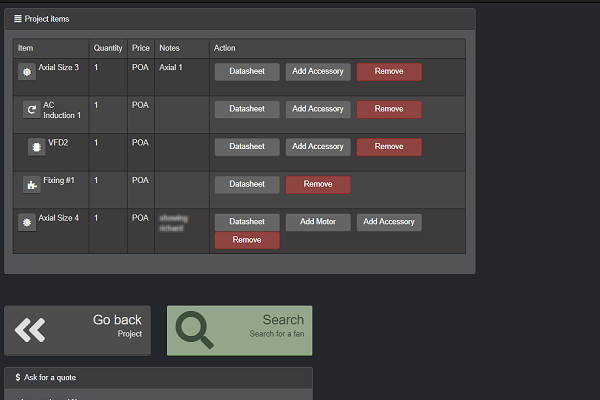 Items, BOMs & quotes
As you group products together in projects, you can build up a list of the items selected to meet the requirement of the overall solution. When pricing is applied, you can then use the project as a priced bill of material (BOM) and submit it for quoting.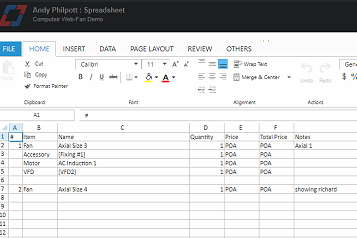 Spreadsheet handling
Previously, many BOMs & quotes were done manually using MS Excel (c). We decided to incorporate powerful spreadsheet handling into the project software. This provides the versatility often required when completing quotes with a quick turnaround time.
UPLOADING FAN INFORMATION
As any fan engineer will tell you, one of the hardest tasks with fan selection is creating the fan information in the system. WebFAN has a full suite of engineering tools, so you can quickly add fan ranges, fans, motors, VFDs and accessories. It even has powerful curve digitizers, so you can re-use your existing fan performance information.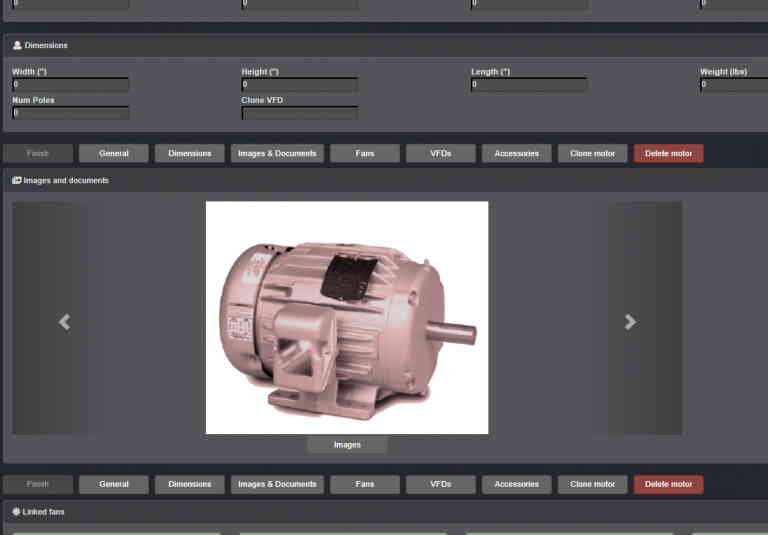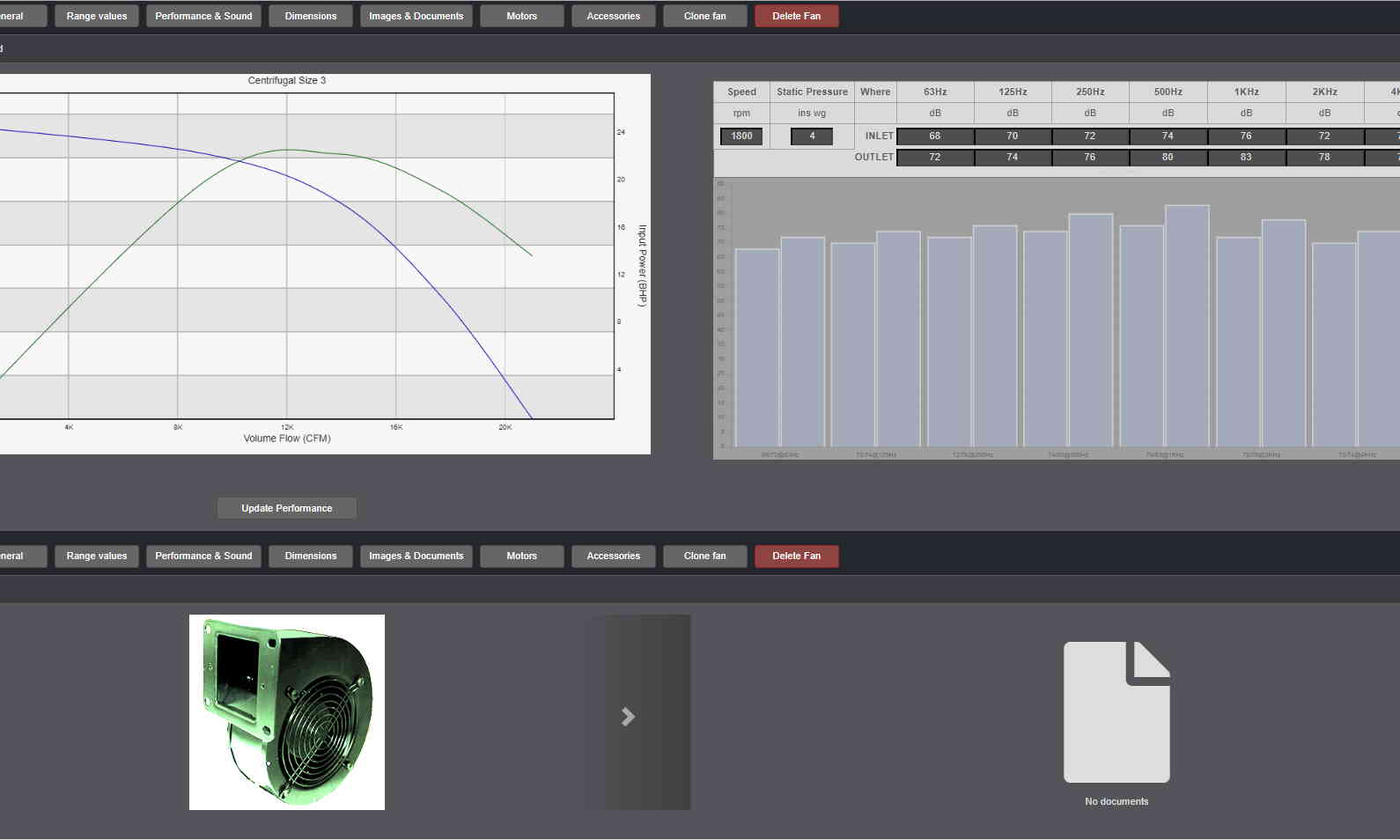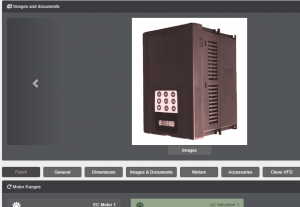 STATISTICS
A feature which is often overlooked but is so important in selection software is statistical usage reporting. WebFAN allows you to easily use third party analytics but they don't really tell you what people are searching for and selecting in enough detail.

It is so important to your marketing and sales effort to know what performance ranges your sales staff are looking at!
INTERNATIONAL
It is essential for users to really like the software. If they're getting the most out of it, they will probably use it in preference to software from other manufacturers.

Although English is a global language, it's important to provide the option to use the software in a user's native language if required.

Supporting a variety of languages is also important if you use overseas agents and representatives for export purposes.